Testimonials
Amphico

Amphico have been working with Nanoforce over the last 3 years planning and conducting many polymer processing trials, often revisiting previous work and iterating on it. Expressing our objectives and designing experiments with Keith, Aaron and Bijoy is always a smooth process due to their understanding of the equipment and processing conditions and offer flexible solutions for when changes need to be made on the go. They are able to work with our schedules and always accommodate our wishes to oversee trials in person for the benefit of our understanding and findings are effectively communicated. We would highly recommend their service and hope to continue having a long-lasting working relationship with Nanoforce. 
— Dr Deana Tsang, CTO, Amphico
Biome Bioplastics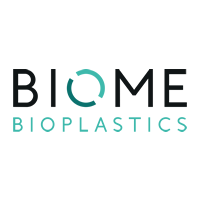 Biome Bioplastics Limited are developing a compostable film with high barrier properties. When planning the trial, Keith Rodgers was very communicative and flexible, making the process very easy. Nanoforce provided us with their equipment and expertise while trying various approaches to this project and Aaron's enthusiasm and work ethic allowed us to leave with promising samples. Research and development with bioplastics can be a difficult task at times and their willingness to adapt on the day makes Nanoforce a great partner for innovation.
Calla Lily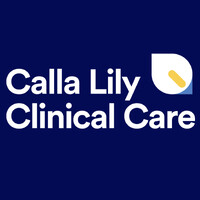 Calla Lily Clinical Care (CLCC) initiated a product development project with Nanoforce around nine months ago to help in the fabrication and characterisation of an intravaginal drug delivery system. Over this period the Nanoforce Team have shown great enthusiasm and engagement into the challenges we were facing and have helped to move the development activities along at pace by demonstrating great flexibility and understanding of our needs. The Postdoctoral Researcher that is assigned to the project has been highly industrious, very capable practically with a great eye for detail. Together with the inclusion of the wider supervisory Team, which includes eminent researchers from both Academia and Industry, the technical discussions and contributions in the weekly steering meetings have been second to none. I would wholeheartedly recommend working with NanoForce given this very positive experience.
— Professor Andrew Lewis, Principal Scientist, Calla Lily Clinical Care Ltd.
Microtech Ceramics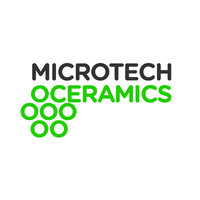 Microtech Ceramics' experience working with Nanoforce, notably Professor Phillip Kennedy and Mr Keith Rodgers, has been professional and high-quality. Microtech approached Nanoforce to help identify an impurity in their final product that was still present even after sintering at elevated temperatures. The way Nanoforce approached the project was complementary from the onset. They tackled the problem from the raw material stages, performing thorough analyses of the materials and all the composites. This allowed Nanoforce to give Microtech a deeper understanding of the impurity, why it was still present, and potential solutions for its removal. The Microtech team can confidently recommend Nanoforce to provide your company with technical solutions within the agreed-upon timescale, to enhance the quality and performance of your products.
Polymateria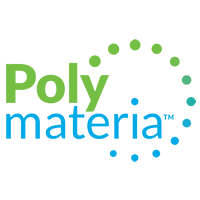 Nanoforce has always provided a quick and efficient service in polymer processing. Their diverse lab equipment has met the requirements of multiple projects ranging from micro-compounding of small batches to final product prototyping.